With over 60 years of combined experience, the team at Kitsilano Smiles strives to provide the highest standards of care in general and family dentistry.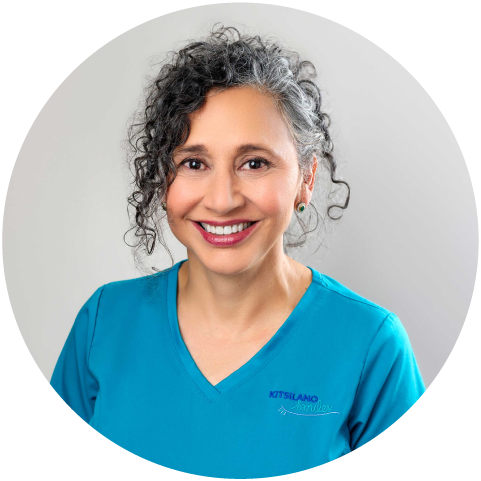 As an associate professor with the Faculty of Dentistry at the University of British Columbia, Dr. Huish is committed to ongoing dental education as a cornerstone to excellence in dental care. She is a founding member of the Geriatric Dental Program at UBC; a recipient of a Service Award from the College of Dental Surgeons in 2013; and became a Fellow of the International College of Dentists in 2016.
Dr. Huish has successfully completed Invisalign® Clear Certification Levels 1 and 2; Botox Cosmetic Certification; and continuing dental courses in Comprehensive Treatment Planning & Surgical Placement of Implants via Computer Guided Technology, crown lengthening, and Solea laser certification. She and her family are proud to be part of the vibrant Kitsilano community!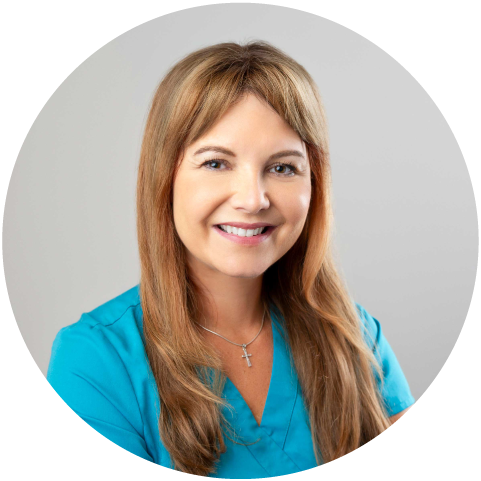 Growing up in Europe, Dr. Preis came to Canada when she was 15, later attending the University of Manitoba in Winnipeg to complete her Doctor of Dental Medicine degree.
She later attended the UBC Faculty of Dentistry to receive advanced training in prosthodontics, endodontics, oral surgery, and sedation dentistry. Dr. Preis remained at the faculty, serving as clinical educator and student group advisor. In her 20 years as a dentist, Dr. Preis has participated in dental mission trips to Nicaragua, Honduras, and Peru and donated her time providing dental care to the residents of the Vancouver East Side.
Since 2020, Dr. Preis has acted as an associate at Kitsilano Smiles focusing on surgery and endodontics, helping her patients to reach their optimal oral health.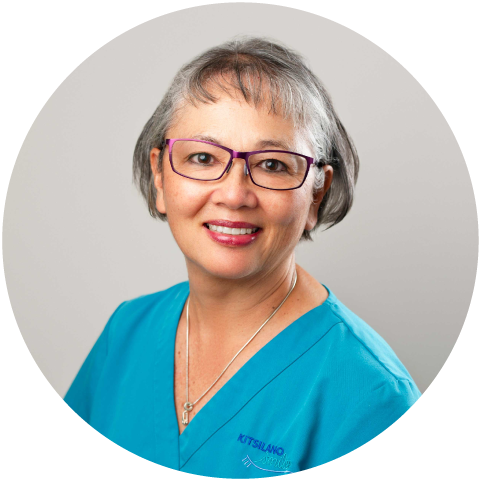 Dr. Tabata was born in Vancouver and raised in Kamloops, BC. She attended Okanagan College for Certified Dental Assisting. It was through dental assisting that she realized her passion for dentistry!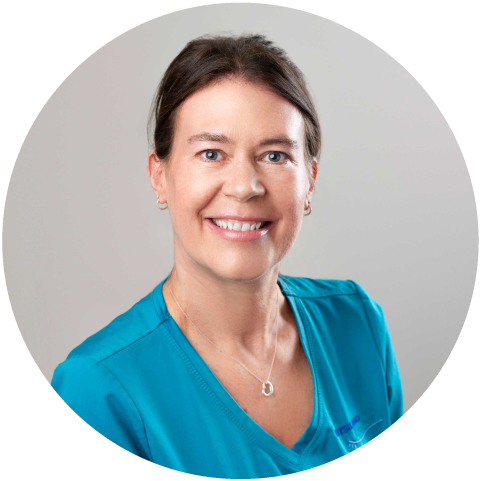 Mercedes, Registered Dental Hygienist
A longtime member of the Kitsilano Smiles team, Mercedes completed her training at La Cité Collégiale (RDC) in Ottawa.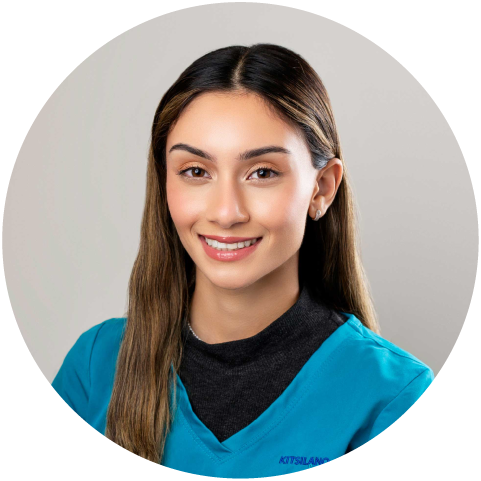 Alina, CDA/Treatment Coordinator
Alina more recently joined the Kitsilano Smiles team having completed her training at the University of the Fraser Valley.
On the front line of Kitsilano Smiles, Tasnim is the friendly face that has been greeting patients and organizing appointments since 2006.